In Javerlhac, near the mill of Martin, on the path of Chez Joly is located a small masonary fountain.
You will find it easily by taking the smal path that runs along the river Bandiat in the direction of Forgeneuve.
This is one of many fountains of devotion of the country. From a source of 1926 she is dedicated to Saint Jean Baptiste.
Usually it is called Fountain of Love or Lovers and also Fountain of the Ladies. Elders of the village still remember the time the linen was hanging all around it and the women were doing their devotion. In fact this fountain offers miraculous treatment of infertility and women who wished for a child were sent there by a fountain treater. It was unthinkable to make random devotions.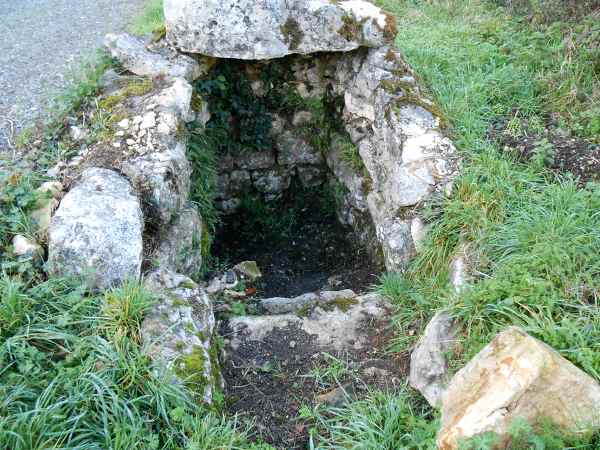 There was, or still is another fountain in la Chapelle-St-Robert.
Another fountain, still in use, is between the communes of Teyjat and Varaignes at a small distance from Javerlhac. This fountain devoted to St Marguerite was reputed. She trats rheumatism and other ailments. In the middle of fields it is difficult to find.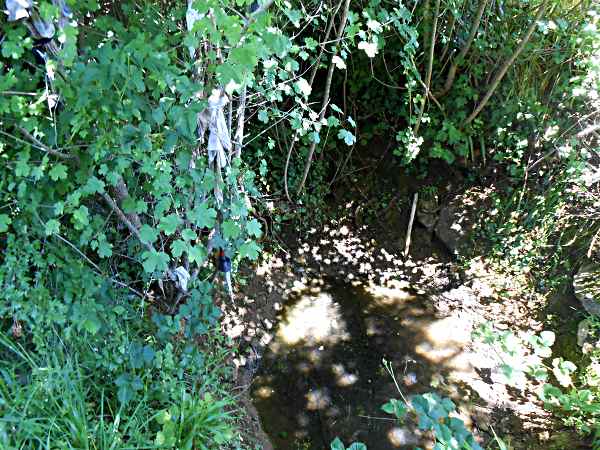 Legend says that a farmer who tried to destroy the fountain died within six months and the fountain opened again outside his meadow.
---
---