An old royal forge was discovered at Forgeneuve.
Access to the village of Javerlhac – Turn in the direction of la-Chapelle-Saint-Robert, just after the second little bridge it is a few meters along the banks of the river Bandiat.
The history
The forge has two blast furnaces which were built around 1755, but may have been already in existence since 1751 for the account of marquis de Montalembert.
It was build on the same model as the Ruelle foundery. And as it is the case in Ruelle we can think that a watermill preexisted in this location probably since beginning of the 17th century.
The forge made canons for the naval artillery at Rochefort in connection with Ruelle foundery (Charente).
1774 sale of the forge to count of Artois, brother of king Louis XVI, who surrendered it to the king on year later (1775).
1784 it ceased manufacturing for the navy.
Later the forge made utensils for everyday life before there is a lime kiln (cleared in summer 2016).
In 1881 the forge became inactive.
Finally in the early 20th century, there is a diary in the building before all any commercial activity ceases.
In front of the building of the forge a cannon model 1717 is on display.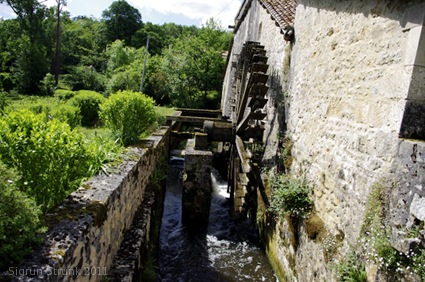 Archaeology
Since 2014 archeological surveys are carried out in the building of the forge which allowed to clear the place where the cannons flowed.
The forge is included in the inventory of historical monuments, also the two briges, since 1976.
It is interesting to to note the resemblance of the constructions of the bridge of Forgeneuve and the bridge on the so called roman road between Rochechouart and Saint-Mathieu.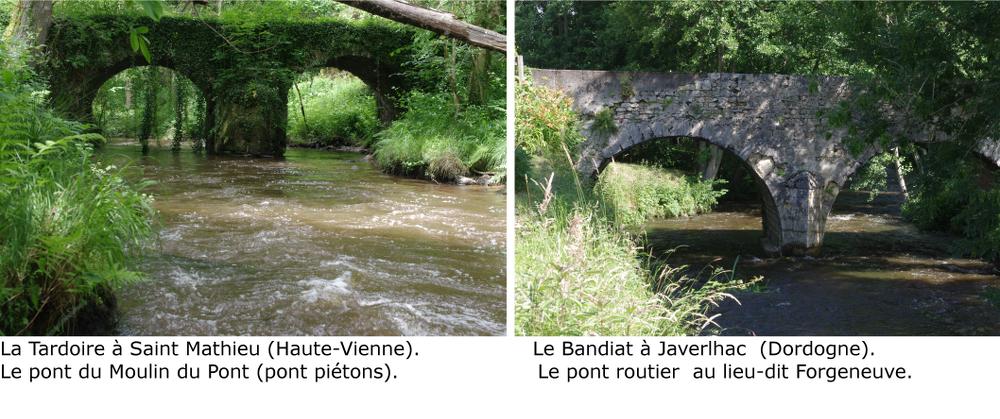 ---
Creation date : 22/02/2012 ! 16:15
Last update : 05/10/2016 ! 14:19
Category : - Javerlhac history
---