There are more and more industriel yind turbine projects in the Natural Regional Parc Perigord-Limousin. Such big industriel structures (200 m high) yould destroy the environment which should be protected in a natural parc. That is the reason why owners of gites and camp crounds wrote an open letter.
Wind turbine projects - maybe others exist:
Maisonnais-sur-Tardoire (87), Saint-Saud-Lacoussière et Saint-Jory-de-Chalais (24) et des promoteurs cherchent des terrains à Saint-Mathieu et Pensol en Haute-Vienne, Soudat, Milhac-de-Nontron, Champniers-Reilhac, Piégut-Pluviers en Dordogne.
Letter as pdf in downloads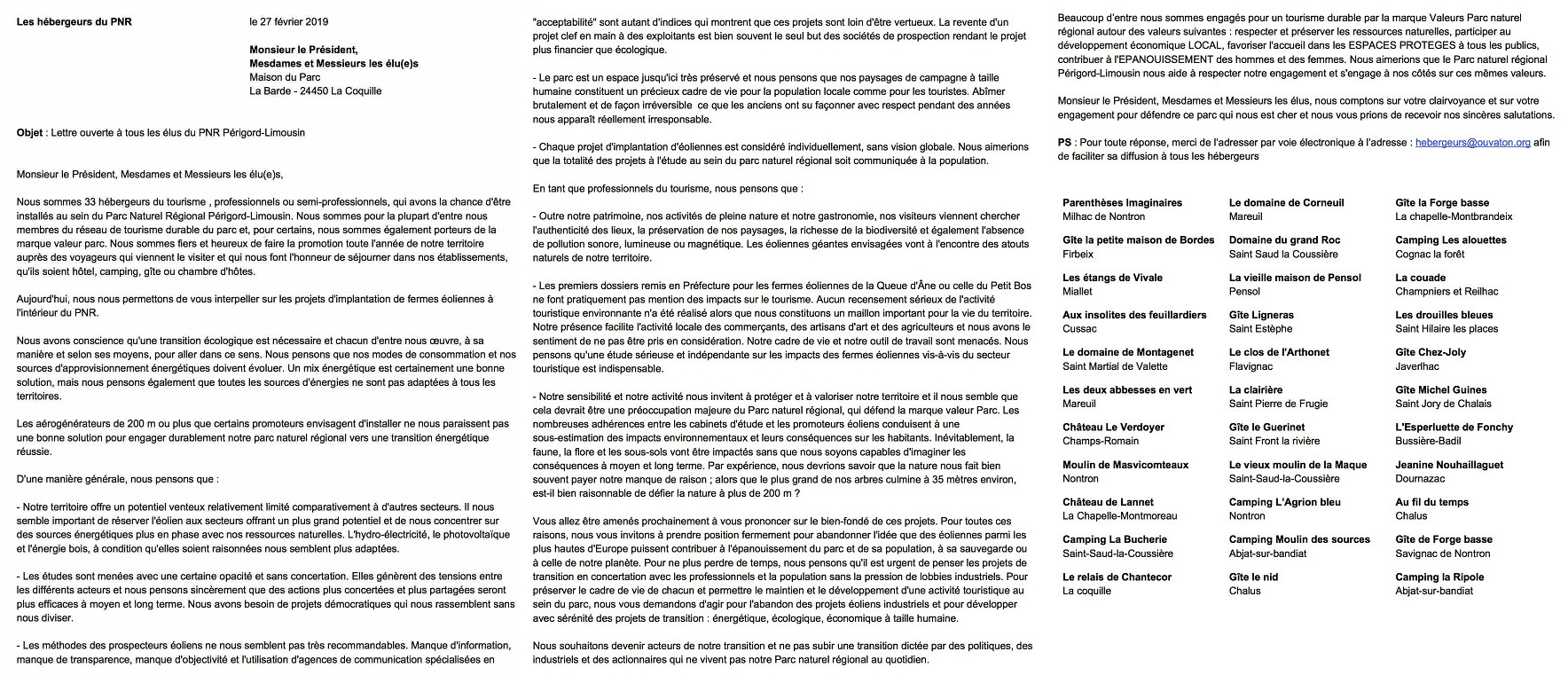 ---
---